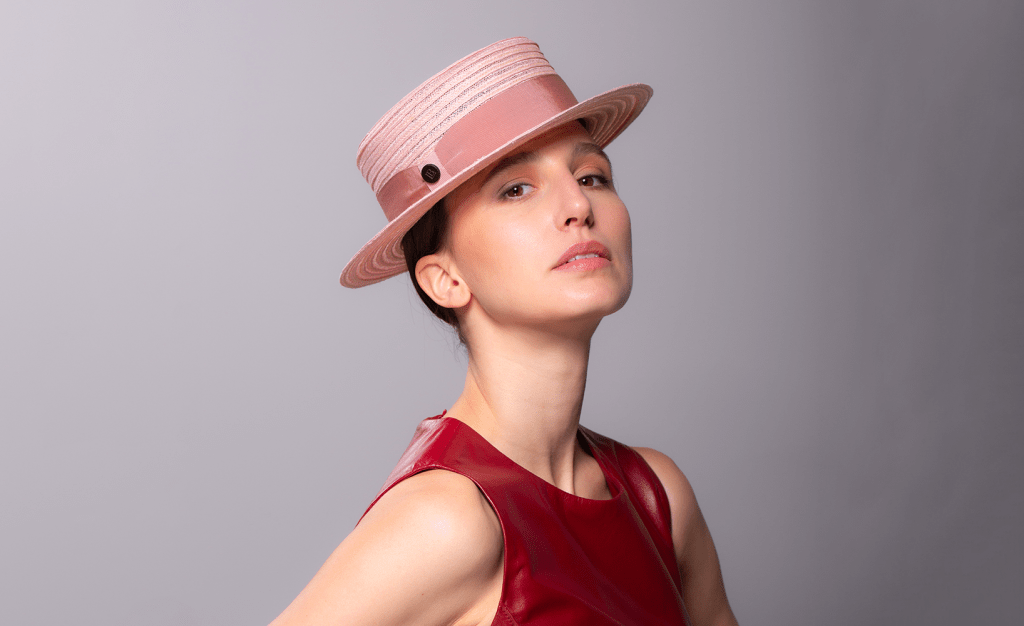 The CHARLES Sisal boater is an iconic picnic hat. Its shape comes from the beginning of the 20th century and is constantly reinvented in fashion. The sisal braid brings a beautiful lightness and transparency to this revisited basic. Its grosgrain ribbon, adorned with the signature LB rivet, for Laurence Bossion, identifies it.
Worn straight or tilted over the corner of the eyebrow, this is our summer favourite.
Go on a journey of discovery of our hats according to the seasons. Sail between the timelessnesś of the trilby and the charm of the beret.
Spring - Summer
Collection
Autumn - Winter
Collection